2022 is almost behind us, as we all look to a much better 2023. Like many friends and colleagues, I have created a post that includes my personal favorites photographs of 2022. As mentioned before, these aren't necessarily my "best" images, but they are the photographs that resonated most with me.
This year's collection is….fine. I did not travel as much as I would like, so much of the work is local, particularly in our Laguna Mountains.
I do have some hopes for a better 2023 and a chance to get out of the house more. So I have reason to be optimistic that things are looking up, and there will be more opportunities.
That doesn't mean I don't love our local areas. Far from it, and the Lagunas in particular will always be a special place.
I am also collecting friends and colleagues who have created similar posts, on this Page. I don't use this collection as a way to boost my profile, it is simply a way to give back to the Jim Goldstein project he curated for many years, and give some like-minded individuals some additional reading and viewing.
If you would like to add your Blog Post to the list, feel free to Contact Me with your URL.
Below are my Favorite Images on 2022, with a few notes about each.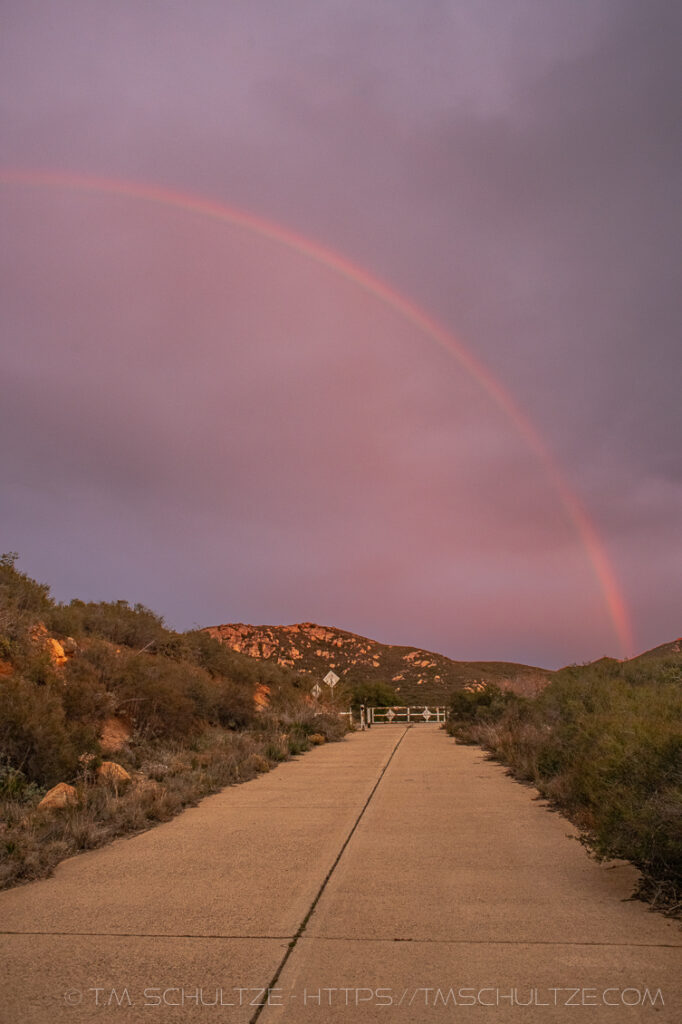 This beauty was taken in February, coming back from a visit to the Lagunas. Inclement weather gave way to what looked like some incredible light setting up, and the Wildwood Glen Lane segment of Old Highway 80 was the nearest favorite landmark. I had about 30 seconds of amazing light before it all vanished.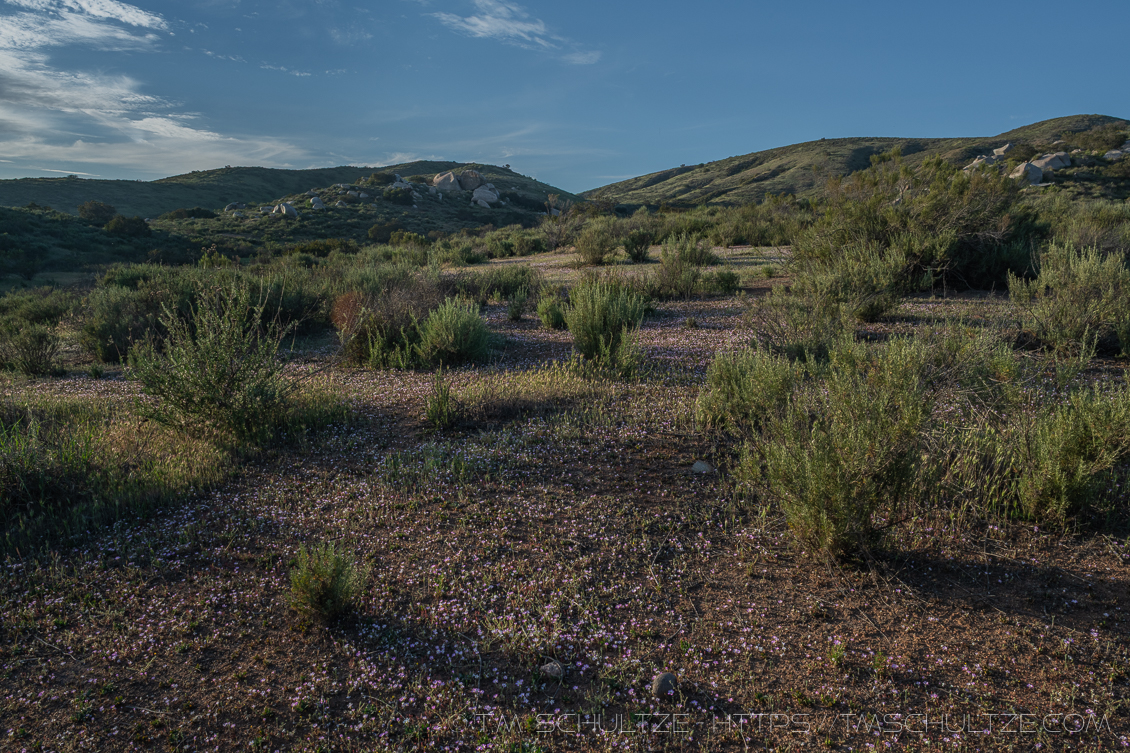 This is a favored spot right by my home. During seasons with good rain, this field can really blow up. We had a little rain, not nearly enough, but the flowers were still magical. This is also a fun spot because my daughter is usually at the house for Spring Break when flowers are peaking. She was with me for this image.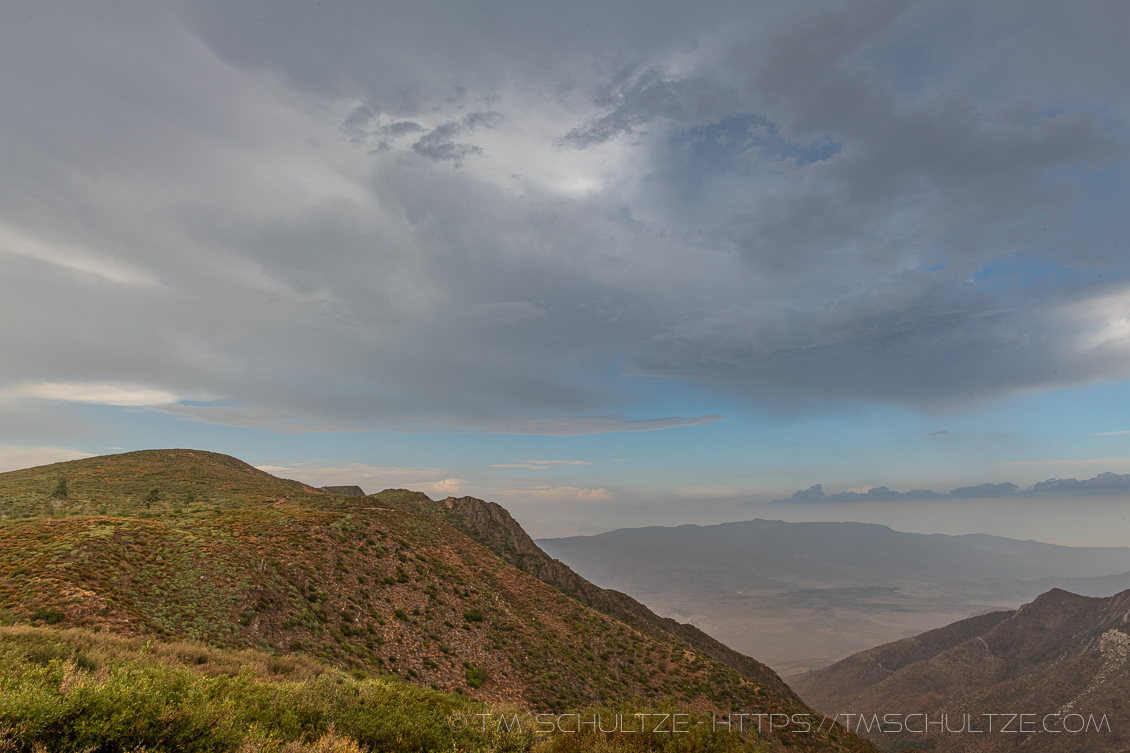 Now we jump all the way into July, and you can see that my favorite images ended up at the second half of the year. After a couple disappointing monsoon seasons, 2022 was much, much, better. It became appointment viewing in the Laguna Mountains, and a couple of times the rain came down hard and I happily stepped out of my Subaru to get soaked.
Next, we get to August, and I took this one on my birthday. It is an old rustic cabin in Colorado, West of where my parents live, but it is also the cabin my Great Grandfather was born in, in 1915.
Next, we make it to August, with more monsoons making beautiful light and shadow in our mountains. This is from Foster Point, a beautiful scenic overlook off the Pacific Crest Trail that I often overlook, but managed to visit a few times this year. I am glad I did.
Leave it to me to select an image in my Lightroom Catalog that I had not previously published on my website. Alas, here it is, and should have made prior debut on the blog. This is a great view of Laguna Crest from a favorite spot, with those dramatic clouds I love so much.
This is probably my favorite photograph of the year. I have always loved this overlook, and every once in a while something just lines up. When the monsoons rest over the desert, you never know what you will see. The beautiful cloud, the shadow, and the entire scene just comes together for me. This is an image that will stay with me for a long time.
For being so prominent in San Diego County, I have always struggled to get good images of Lake Henshaw. The overlook on S-7 is always a nice location, but light has never lined up exactly like I want. Instead, this is one of several turnouts on State Route 76 South of the Lake. This is more light and shadow during a clearing storm.
My last 4 images were all made this month, and three of them were during a recent snowstorm. This is another view of Laguna Crest, and the rain shadow effect is quite obvious here. I also love the fresh snow with no footprints, and we were lucky to get there early.
One of the best parts of getting to the mountains early was seeing snow still on the trees. With the storm cleared out, it was quite cold, even with the sun peeking through.
Just another beautiful snow scene. I could have taken hundreds of these up and down Sunrise Highway, but I had a child that had thrown enough snowballs and wanted to head home.
A similar image from this location appeared in my 2020 Post. This rock always gets a shadow from a rock in front of it in December, and I wanted to see it again. I took it from a slightly different angle, and I imagine I will want to visit again sometimes.
It is tough to compress an entire year into a single Blog Post, but I hope you enjoyed this selection of my favorite photographs of 2022. If you have any favorites or questions about anything in this post, please don't hesitate to let me know in the comments.
Further Viewing
T.M. Schultze is a San Diego-based photographer, traveller, and writer. He writes, photographs, and draws things of the outdoors that have inspired humans for thousands of years. He co-authored the Photographer's Guide to Joshua Tree Park which can be purchased here.