Chronicling my Family (and extended family) is a hobby for me and several people close to me. On these pages, I have attempted to put together images, stories, and information on the many sides of my family tree. This family tree is more like a tangled bush, with a lot of twists and turns. I can't cover everything, so I attempt to focus on a few select areas.
While I haven't taken one of the DNA tests that are advertised, I can basically say that I am somewhat equally divided among English, German, Irish, and European Jewish (Ashkenazi) ancestries. Members of my family migrated to the United States, primarily in the 19th century. Extended relatives have fought in many wars of the United States, including the Civil War, World War II, Korean War, and the Iraq War. At least one family member died during the Spanish Flu of 1918.
Much of my family comes from the Southern United States, and there are various Okies who migrated to California during the Dust Bowl. Genealogy is a worthy pursuit from any family, but it is very interesting to see how family narratives fit into the larger narratives of our American history.
I felt a larger sense of urgency to pursue and document this information after the death of my Grandfather (Arnold Ray House). I hope to share as much information as possible so it can be enjoyed by family, friends, and fellow people with a sense for genealogy and discovering more about their family and themselves.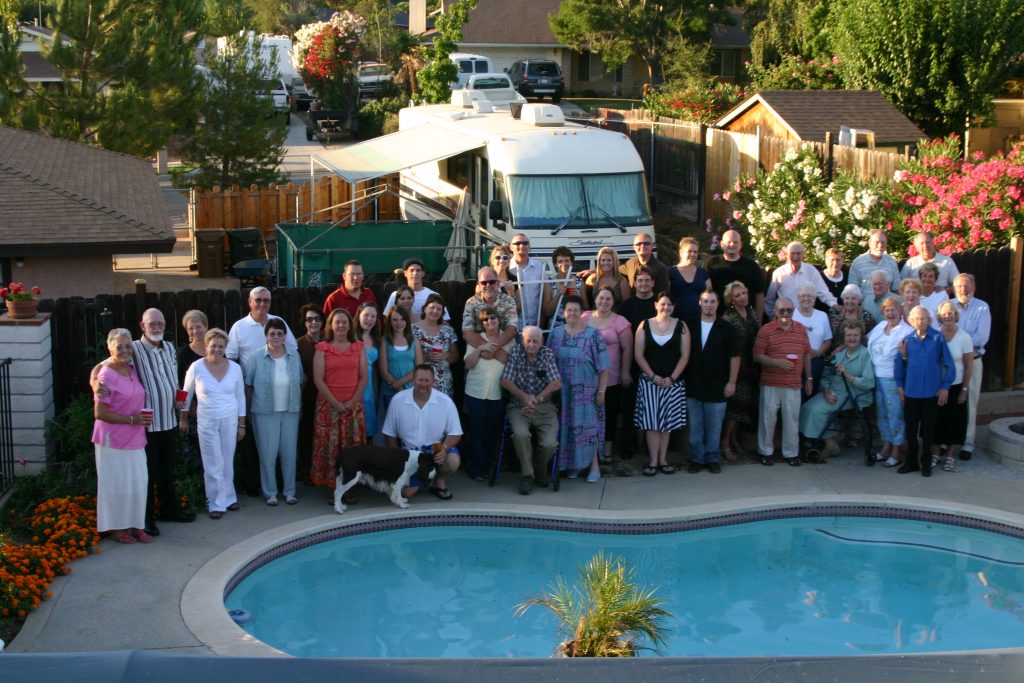 Schultze
Schultze is my surname and my Father's adopted family line. The Schultze line dates back into Germany, where Schultze is a common surname. The Schultze's emigrated in the 1860s.
Davidson
The Davidson family is my Mother's maternal family line. This family comes from my Grandmother. There is a long line of Davidsons from Colorado, who were involved in the timber, ranching, and mining industries. The Davidson's emigrated from England in the 1860s.
Covington
The Covington family is my Stepfather's family line. This family appears to be traceable back to Covington, England, in the County of Cambridgeshire. The Covingtons moved to the American colony of Maryland in the 17th century before the United States Revolution. They appear to have lived in Maryland before living in Southern States such as North Carolina and Tennessee before finding their way to Southern California. It appears that the Covington line is traceable back 14 generations to the beginning of the 16th Century.
House
The House family is my Mother's paternal family line. This family seems to have been predominantly from the South, from South Carolina to Tennessee and finally several generations in Kentucky. The earliest reference goes back to 1738, so the House family line likely comes directly from England. In sobering news, census updates show some along the line owned slaves and fought for the Confederacy. My Great-Grandfather showed up in Oklahoma. While my Grandfather was born in Texas, he was raised from birth in Oklahoma. He met my Grandmother in Mentone, California, where 3 generations were raised in the Inland Empire.
Voyles
The Voyles family is my Grandfather's adopted family line. This adopted line from my Grandfather goes back to Oklahoma and South Carolina. It appears that several Voyles participated on the Confederate side of the Civil War, including one who died at Vicksburg. The last American-born Voyles was born in 1776. The Voyles line then goes back to Wales in the United Kingdom.
Blum / Subow
The Blum family is my Father's birth family line. Note: Includes speculative information. This family appears to be traceable back to Chicago, Illinois and Philadelphia, Pennsylvania. There are also conflicting records dating back to a community called Golawanewsk, Russian Empire from 1903. Before coming to the United States, their family name was Subow. Considering the geopolitical changes in Europe in this period, it is unclear if this community is still Russia or from another State. There is a German-translated reference that may reference the community in Ukraine. It appears that there is a heavy European-Jewish reference in this line.
Family Images and Galleries
Last updated: April 21, 2021 at 17:44 pm