Trinidad Sign Simpson's Rest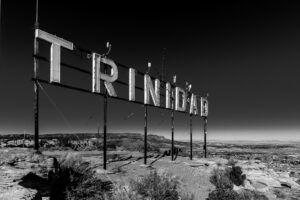 Photographing the Trinidad Sign at Simpson's Rest was a lot of fun.  Each day spending the holidays with my family in Trinidad, Colorado, I climbed the City's iconic overlook called Simpson's Rest.  This bluff was named after an early resident named George Simpson.
T.M. Schultze is a San Diego-based photographer, traveller, and writer. He writes, photographs, and draws things of the outdoors that have inspired humans for thousands of years. He co-authored the Photographer's Guide to Joshua Tree Park which can be purchased here.