My July 2022 Photo of the Month is LM273, a photo created in San Diego County's Laguna Mountains during a small monsoonal event.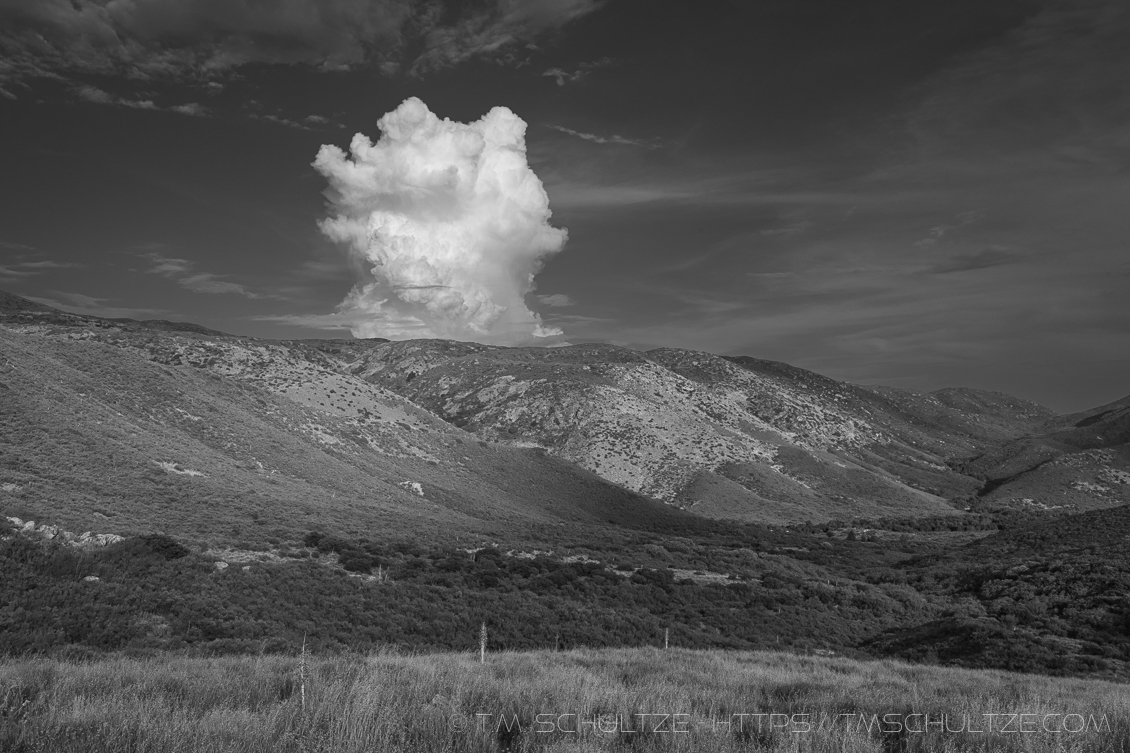 LM273 Background
After a couple trips to our local mountains this month, I needed to pick one to represent July 2022 for posterity.  A lot of time and consideration can go into this.  But I cheated, and simply had my 12 year old walk over, showed her the gallery from my last blog post, and picked one.
This is a worthy selection, because I often find Summer to be a real drag without our monsoonal formations.  The last few years have seen mediocre monsoonal seasons, so this was encouraging that we were getting this weather early in Summer.  Will it make for a great overall season?  We will find out in the next couple months.
This is another section of Sunrise Highway I enjoy, as the chaparral environment begins its transition to the pine forest higher up.  People overlook these beautiful chaparral places as a bunch of bushes without realizing they took have their own seasonal changes.  Too many out there think this is just surplus that will burn, and I would recommend chaparral get together and hire a PR firm.
The shadows dance and move along the hills, and really I should be doing some time-lapses as well to capture just how they move over a short period of time.
I will be spending a portion of August in Colorado, and I hope they give me some favorable weather to photograph as well.  Should be a good trip to see family.
As always, thank you for reading, and I hope you enjoyed the image.
Further Viewing
Photos of the Month Portfolio Archive
Laguna Mountains Portfolio Archive
T.M. Schultze Fine Art America Print-On-Demand Site
T.M. Schultze is a San Diego-based photographer, traveller, and writer. He writes, photographs, and draws things of the outdoors that have inspired humans for thousands of years. He co-authored the Photographer's Guide to Joshua Tree Park which can be purchased here.