My October 2016 Photo of the Month is 16 San Elijo, a photograph I made in some unique weather at San Elijo State Beach in Encinitas.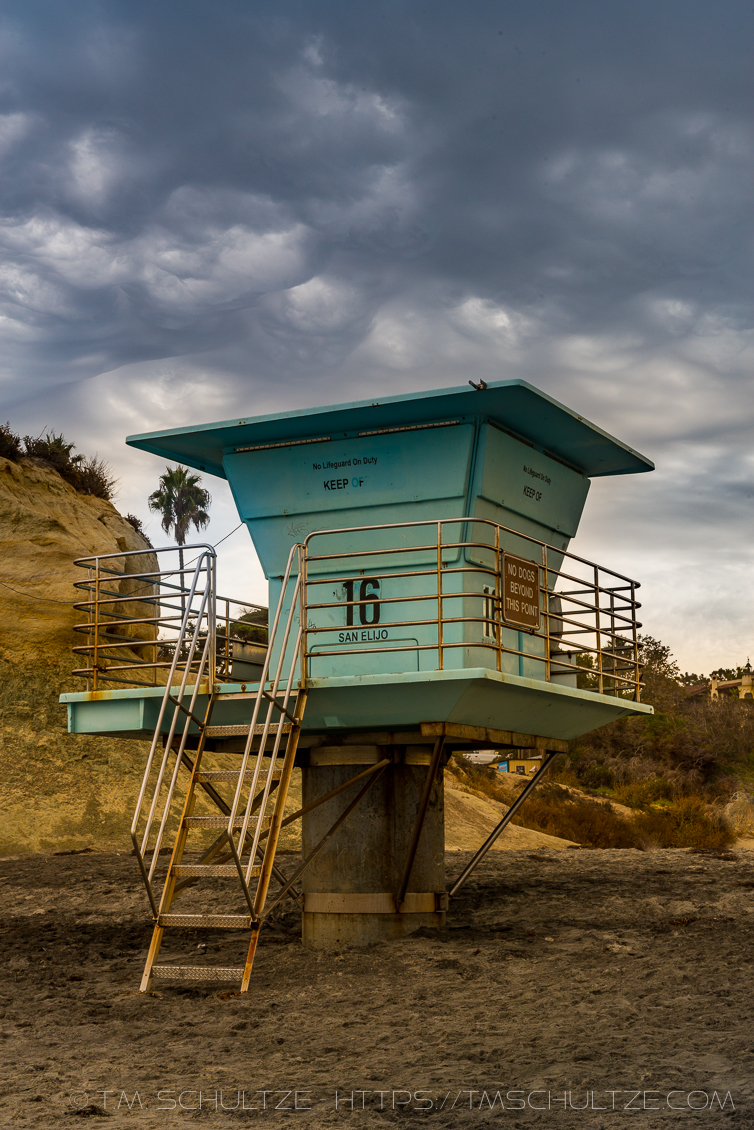 Background
This image was made during a morning shoot with my friend Lee Sie.  We both were set up to capture images on the coast of San Elijo State Beach.  I think Lee even had a surfboard with him in case the waves were good (my dialect belies the fact I am definitely not a surfer!).
What we didn't anticipate is that the coolest action of the morning was occurring behind us to the East, as some crazy cool cloud formations were building.  I honestly don't remember seeing them before, and I really need to ask my friend Lewis Surrey what these clouds are called.
We weren't meterologists, but we immediately recognized they were unique.  I set up this shot looking East with the lifeguard tower as the subject.
I have often found myself staying home during marine layer season, because there is nothing to see, right?  This day in October certainly put that idea to rest.
Sometimes, if you just get out there, you will see something you didn't expect.  All you need is to be ready for it.
As always, thank you very much for reading and enjoying 16 San Elijo with me, a worthy addition as a Photo of the Month.
T.M. Schultze is a San Diego-based photographer, traveller, and writer. He writes, photographs, and draws things of the outdoors that have inspired humans for thousands of years. He co-authored the Photographer's Guide to Joshua Tree Park which can be purchased here.