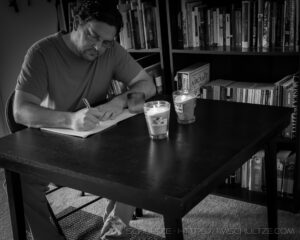 Good evening friends and fellow artists.  I have started this new blog to offer a regular opportunity to communicate with those who share my interests in art, photography, writing, and travel.
Another Guy With A Blog.  How Original
I plan to use the blog for quick posts that will be much shorter than the Articles I plan to write on the website and longer than I want to post on my Twitter account, something right in between.  I imagine that some of the short blog posts will eventually evolve into Articles and I hope this will stir creativity for me and my friends who read my work.
The backbone of my posts will still gravitate towards photography, with occasional posts on trips and other adventures.  But I also want to talk about writing, technology, life, music, and many other subjects.  I might even rank a few weird things.
I graduated from San Diego State University with a degree in English.  Writing has always been in my blood.  I used to focus exclusively on creative writing.  Offering some new work and thoughts on the world we live in sounds like a lot of fun.  I can't wait to get my first annoying comment on my WordPress.
After I have a couple hundred blog posts, I look forward to looking back and see what I was thinking at that time.  It's a time capsule of sorts, and I may be a different person reading an old post.  There is much to learn and reflect from that wisdom and gained knowledge.
I look forward to sharing with you my thoughts, opinions, ideas, insights, and adventures out in the world, and in doing so I hope you can share too.
Thank you in advance for reading.
Buy A Print
T.M. Schultze Fine Art America Store
View Some Images
T.M. Schultze is a San Diego-based photographer, traveller, and writer. He writes, photographs, and draws things of the outdoors that have inspired humans for thousands of years. He co-authored the Photographer's Guide to Joshua Tree Park which can be purchased here.