My July 2007 Photo Of The Month is Half Dome and Merced Watershed, Monochrome, an image made at Glacier Point in Yosemite National Park.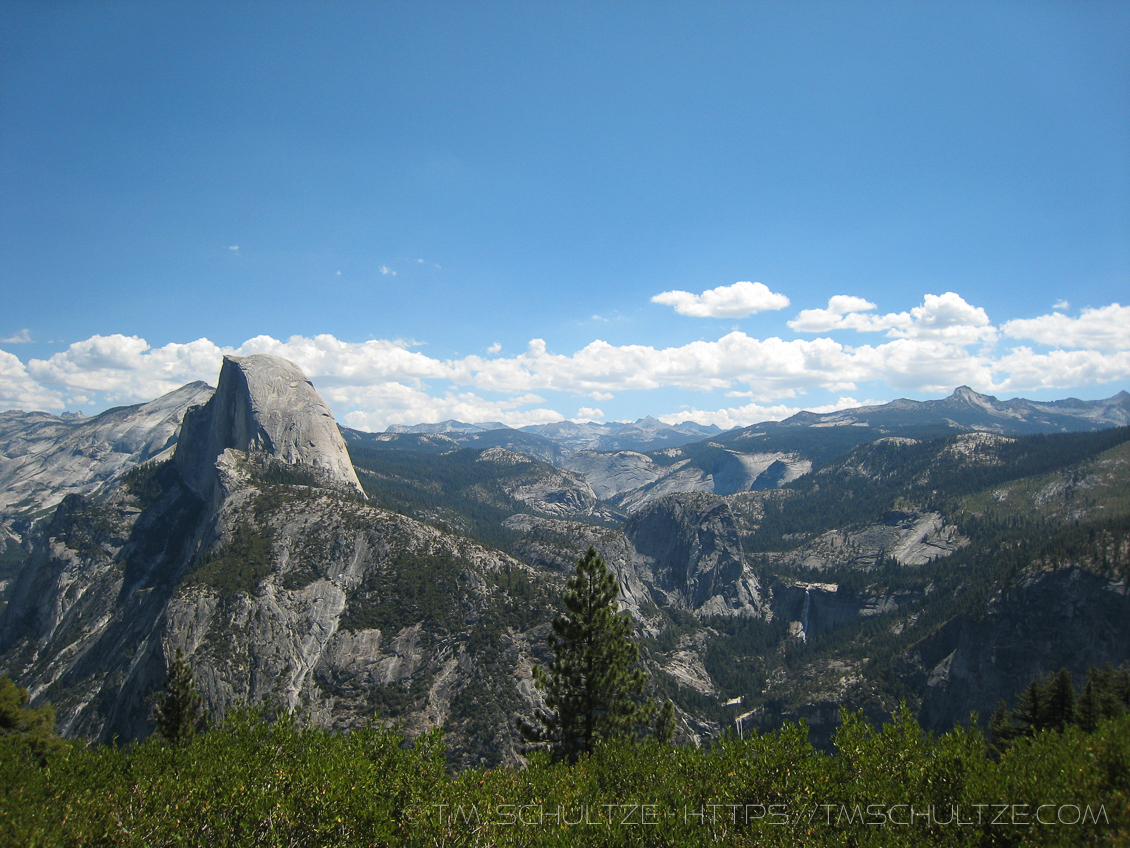 Half Dome and Merced Watershed Background
This image brings back some wonderful memories when I did a lot of quick travel and worried less about my images than I would in later years. This was part of a weekend trip after a big Scouting conference in Indiana. I visited Mammoth, Devil's Postpile, Mono Lake, Tioga Pass, and Glacier Point in 48 hours. One of the amazing memories from this quick trip was waking up at Mono Lake in 42 degree weather, then later driving out through Fresno it hit 104 degrees. I am not sure if I have experienced 62 degrees in temperature difference in a single day.
This is an accurate representation of where I was as a photographer at the time. The image is basic and perhaps not composed perfectly. It was a beautiful day though, and the views of Yosemite's Half Dome and the rest of the Merced River watershed were breathtaking. I purposely avoided Yosemite Valley that day because of the crowds. While this image looks peaceful, I specifically remember hundreds of people crowded around Glacier Point.
Note: This image was reprocessed in 2017 from its 2007 original. New tools in Adobe Lightroom allowed me to add additional contrast to bring out more depth in the image.
Buy A Print
Yosemite Images From My Fine Art America Store
Further Viewing
Photos of the Month Portfolio Gallery
Yosemite National Park Image Archive (Non-Portfolio)
T.M. Schultze is a San Diego-based photographer, traveller, and writer. He writes, photographs, and draws things of the outdoors that have inspired humans for thousands of years. He co-authored the Photographer's Guide to Joshua Tree Park which can be purchased here.