The Photographer's Guide To Joshua Tree National Park will be coming out next month! It is a delight to be able to create a Joshua Tree Photo Guide for the public to use. On behalf of my co-author, Jeremy Long, I am very excited for the first edition release. The Guide will be available in multiple formats, Ibooks, Kindle, Nook, and a PDF edition. All should be readable on the device of your choice.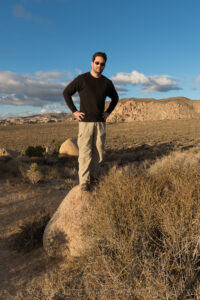 Completing the Joshua Tree Photo Guide
This is the point where finishing the guide becomes extremely stressful.  Text must be completed, and then proceed through multiple revisions.  Image placement will need to be just perfect.  Every detail must be looked at, and most importantly, the book needs to be released.
I am a perfectionist, and the quest for that perfection often results in little work completed.  I am very much looking forward to the completion of the guide so we can proceed to the next one.
We are curious how the E-Book will be received by the photography public, and thinking of possible ways it can be improved in the future.  We hope buyers will provide us with valuable input.  Once the guide is "released," it is out of the author's hands and it will be judged by those who purchase it.
If this guide works out, we may look at creating additional guides for areas of interest and expertise, particularly our US National Parks and Southern California.
Purchase and download instructions will be available at https://jtphotoguide.com once we are completed!
Buy A Print
T.M. Schultze Fine Art America Store
Further Viewing
Exploring Joshua Tree Portfolio Gallery
T.M. Schultze is a San Diego-based photographer, traveller, and writer. He writes, photographs, and draws things of the outdoors that have inspired humans for thousands of years. He co-authored the Photographer's Guide to Joshua Tree Park which can be purchased here.