My February 2019 Photo of the Month is HW4, taken at Oahu's Ho'omaluhia Botanical Garden.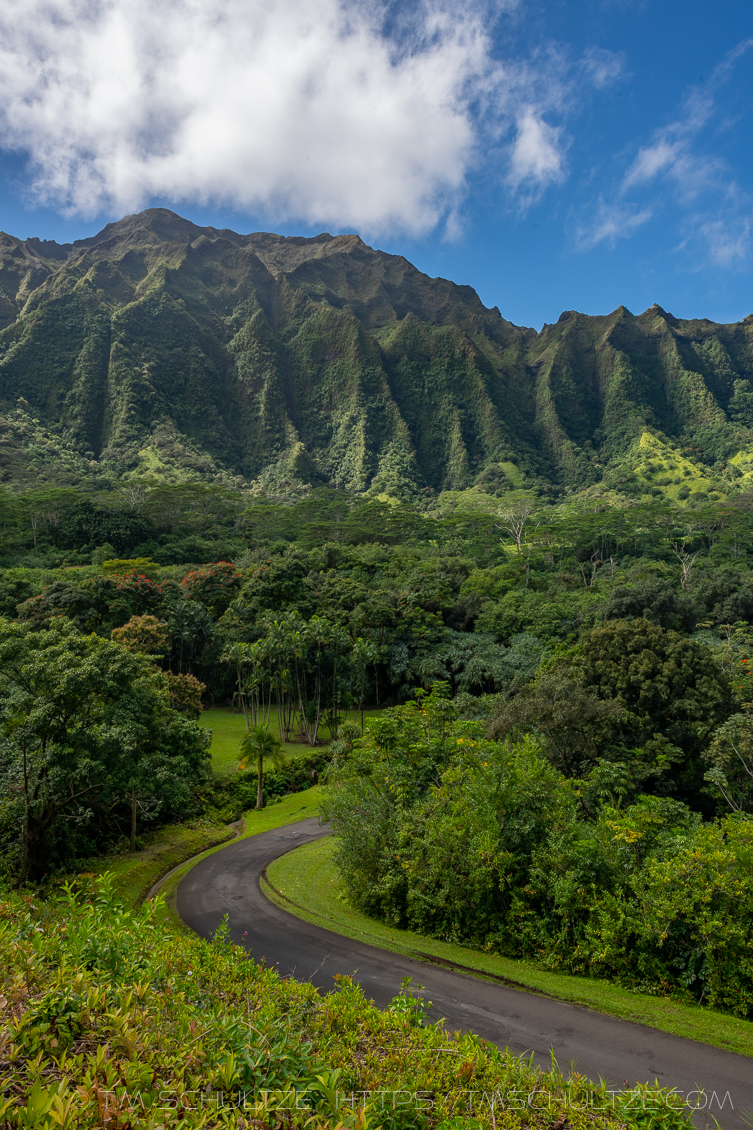 HW4 Background
February was a great month for photography.  This has been a great rain season, and the Spring has started early, particularly in areas like the lower sections of Anza Borrego.  I also had the opportunity to finally see Hawaii and I had my friend Jeremy Long go with me.  This was a work recognition trip to Oahu.  While we stayed in Waikiki, I was looking to see the rest of the island.
We saw much of Oahu's North Shore, the Nu'uanu Pali overlook (which was closed due to a landslide right after we left), and many sights in between.  A personal highlight was the Ho'omalunhia Botanical Garden near the community of Kaneohe on the windward side of the island.  It was a welcome respite from the tourist traps and the price (FREE!) was perfect.  The botanical garden was beautiful and well-maintained.
I originally thought my images from the Lake would end up my photo of the month, but the water was brown after a series of storms.  HW4 ended up my favorite for many reasons, principally because it brought together several elements that connected with me.  The mountains of the Koolau range (which is actually the side of a collapsed volcano!) were beautiful.  The road in the botanical garden lined up perfect, and the clouds and mist differentiated this area from the dryer leeward side where Honolulu is located.
These trips are never long enough, but I was thankful to my company for having me along.  I've been to other locales on these trips, but this was my first to Hawaii.  I hope before all is said and done to visit all of the principle islands of Hawaii, particularly Kauai.
As always, thank you for reading, and I hope you enjoy the image.
Further Viewing
Photos of the Month Portfolio Gallery
T.M. Schultze is a San Diego-based photographer, traveller, and writer. He writes, photographs, and draws things of the outdoors that have inspired humans for thousands of years. He co-authored the Photographer's Guide to Joshua Tree Park which can be purchased here.