My December 2020 Photo of the Month is JT163, a photograph made on Christmas Eve in Joshua Tree National Park.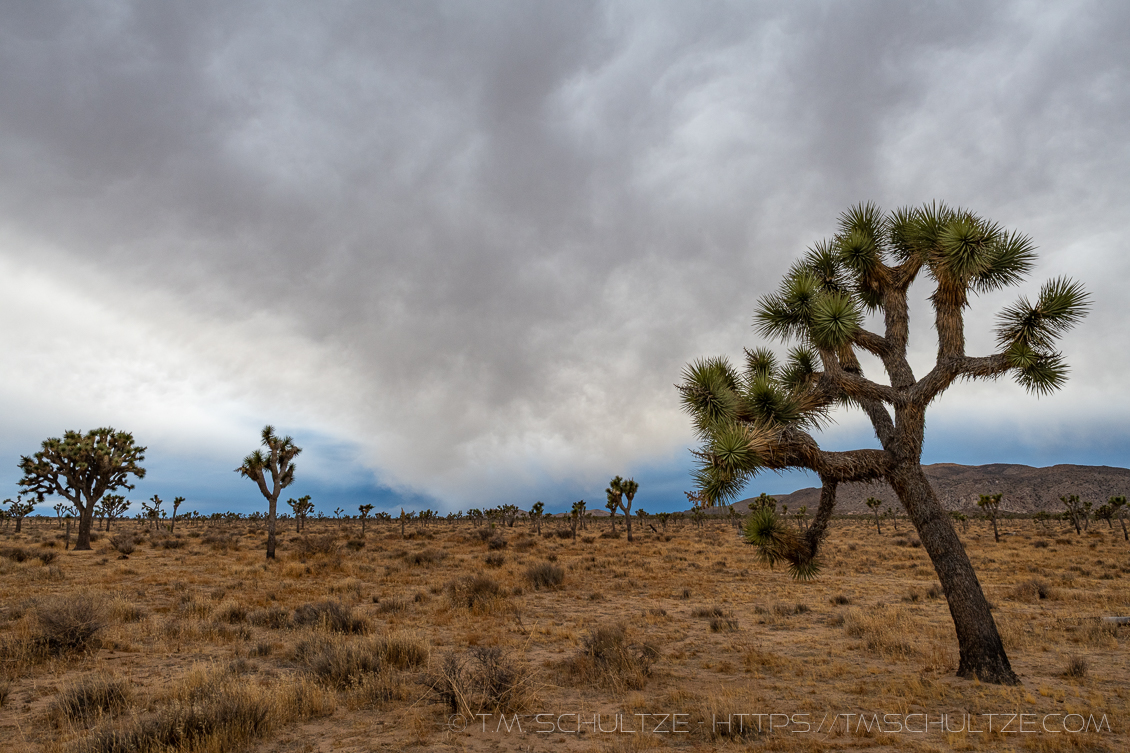 JT163 Background
I have written enough about Joshua Tree in Christmas. Yes, this was my 15th consecutive holiday there. Yes, the biggest search traffic I get this time of year has to do with people looking up Christmas in the park.
I really wanted to pick something else.  As it turns out, my diligent parenting duties in December take up 3 full weekends, leaving more time dedicated to kids toys than landscape photography.  Yes, I did photograph Jupiter and Saturn.  Not well, at least.  And no, it wasn't a "Christmas star," or a "Star of Bethlehem," and since it was two planets passing, it wasn't a singular anything.  I may have picked up a few moons in orbit.  But the photos are not very good, not least of which is the limit of photographing something very small at only 300mm of reach.
The end of day is too early this time of year.  By the time I am finishing up my work duties, I have little time with light to photograph, and with the pandemic, fewer places to do it.  Weekdays were mostly out.
Thus, my open time occurs on Christmas, and despite my misgivings in how the park has been managed during these holidays, I still find quiet time in Joshua Tree National Park.
Despite my focus in recent years on the low desert in the park, I did seek to make a sojourn to the high desert.  I probably enjoyed my walking near Twin Tanks more, but I found some better images here in Queen Valley.  I went back and forth on which image to pick.
There was one composition with a single Joshua Tree and I couldn't help but think about an introvert photographing a flora introvert.  But I wanted a little more.  JT163 isn't perfect.  I might have lowered my from of reference to get that branch just over the ridge of Ryan Mountain.  But I was distracted, and excited, by the building storm.  There was a really ominous deep blue behind the cloud layer that I don't remember seeing.  The shape of the storm resembled something of a tornado.  While the wind was fairly common, I have no doubt that at elevation and in the cloud layer, it was quiet turbulent.
As many of my friends have noted, I love clouds, and it would make sense to evaluate this image as the cloud being the subject, and the foreground Joshua Tree being the supporting actor.  Some may quibble whether this meets the demands of photographic dogma, and I don't care.  It was a moment, a moment I enjoyed, and I will carry that moment forward.
I look forward to sharing my first 2021 Photo of the Month with you in 31 days.  Happy New Year to everyone.
Further Viewing
Photos of the Month Portfolio Gallery
Exploring Joshua Tree Portfolio Gallery
T.M. Schultze is a San Diego-based photographer, traveller, and writer. He writes, photographs, and draws things of the outdoors that have inspired humans for thousands of years. He co-authored the Photographer's Guide to Joshua Tree Park which can be purchased here.