After 2018, I swore I would never do it again, but once again, I couldn't help much visit Joshua Tree for Christmas again.
Looking back, it's been 15 years in a row since I began coming to Joshua Tree National Park for the Christmas holiday. Back in 2006, the park was quiet and serene. As you probably know, two years ago was the Shutown-apocalypse when the park made the decision to keep the park open during the Federal shutdown.
Because this was essentially a 4-day weekend for most people, and with the pandemic going on, I did give some thought to staying home. But I had plenty of groceries for the trip, so I only needed to interact with a couple gas pumps and a Del Taco drive-thru1.
The Itinerary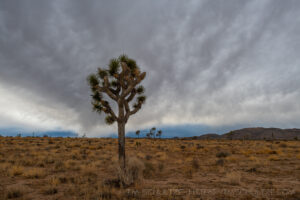 First, I should mention that over the years I have been gravitating to the Southern end of the park, coming in at the Cottonwood Springs entrance. South of the park there, just North of Interstate 10, BLM has plenty of land to park and camp. In my case, that meant simply sleeping in my car.
The Park seemed to have learned from the last time, so they proactively closed all of the campgrounds in Joshua Tree. This did wonders for keeping the crowds away. There were people visiting, but they were the usual types who are quiet and unobtrusive. My kind of people.
At times, I had miles of space with no other human around. That's my kind of hiking. So what did I do? I started by hiking out to the sand dunes North of Turkey Flats. Many don't know they're there, and they're not huge, but it was a fun walk. North of the dunes is a Mountain I have long admired, Pinto Mountain. From this point, one can follow up and over the ridge on either side to summit the peak. It is then possible to follow a steep ravine down in the middle.
I gave some thought to hiking partially up the peak, but the weather was starting to look threatening. Being alone, it wasn't a great idea to push it too hard. The peak will need to be conquered another day.
From there, I drove up Pinto Basin Road and stopped at the Twin Tanks parking lot. This is right by the California Riding and Hiking Trail. This is essentially the first section of the part where the monzogranite below is exposed. There are a lot of cool rock panels to use as foregrounds. With virga to the West, there were several images available.
After that, I headed into Queen Valley. The clouds were definitely a little ominous. Finding compositions in Queen Valley is difficult. There has just been too much damage to the Joshua Trees in this area, especially along the road. There isn't a sign warning people to stay off and not true these fragile plants, and, Instagram influencers will do what Instagram influencers do.
Dramatic storm images are some of my favorite photographs. I enjoyed some of what I created. Travelled back to South of Cottonwood, a certain red glow to the West. I made a mental note to stay off Instagram and all the "OMG RED SUNSET EPIC BURN" blah photographs. They got so old.
Christmas Morning
In the morning, I wanted to cover some place that I often overlook, so I headed over to the Stirrup Tank turn-off. I had the place to myself. The actual Christmas Star 2, which was actually Venus glowing brightly at sunrise, was a nice gift.
When the light rose over the Eagle Mountains, there were beautiful moments of light and shadow that I captured at several angle.
From there, pandemic life was calling, and I needed to get home. For my 15th Christmas trip to Joshua Tree, it was nice and quiet. Avoiding the crowds is what I normally seek, but in 2020, avoiding any humans at all has been healthy, safe, and quite nice. This was a good trip, indeed.
Here is a quick gallery of some of the images I created while there.
Thank you for reading, and I hope you enjoy the images.
Further Viewing
Exploring Joshua Tree Portfolio Gallery
T.M. Schultze is a San Diego-based photographer, traveller, and writer. He writes, photographs, and draws things of the outdoors that have inspired humans for thousands of years. He co-authored the Photographer's Guide to Joshua Tree Park which can be purchased here.