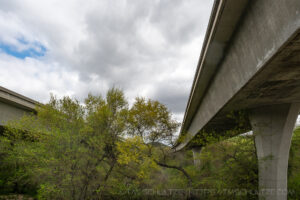 It's important that nothing in this post is meant for complaint.
Rather, I would like to take a moment to laugh at just how ridiculous and crazy our pandemic-ridden world has gotten.
So on that note, let's talk going to the grocery store.
Adventures In Online Ordering
Online Grocery Store Order Attempt # 1: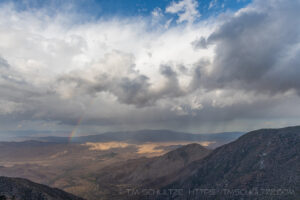 "Hello Mr. Schultze, this is <redacted> calling from <redacted> online grocery delivery.  Because of peak demand, we cannot fulfill your order today, but we can fulfill your number this time next week.  Would you like us to delivery on that date between 12 and 4?"
Me – "No thank you, please cancel my order."
One week later, a text message:  "Thanks for your <redacted> order, it's been packed and we've emailed you a receipt.  Track order here. <redacted URL>
Me – shakes my head.
Online grocery store pulls up, then lingers in his van.  Finally, he comes to my door.
"Sir, you cancelled your order last week, correct?  We have the groceries packed for some reason."
Me – "Well, I'll go ahead and take them, it will save me a trip."
"Sir, unfortunately I have no way to charge you.  Looks like we will have to take the items back to the store."
I figuratively waved goodbye the to groceries I would have to go get anyway.
Online Grocery Store Order Attempt # 2: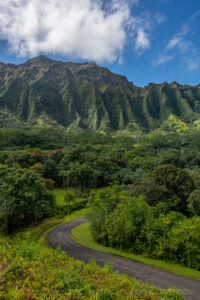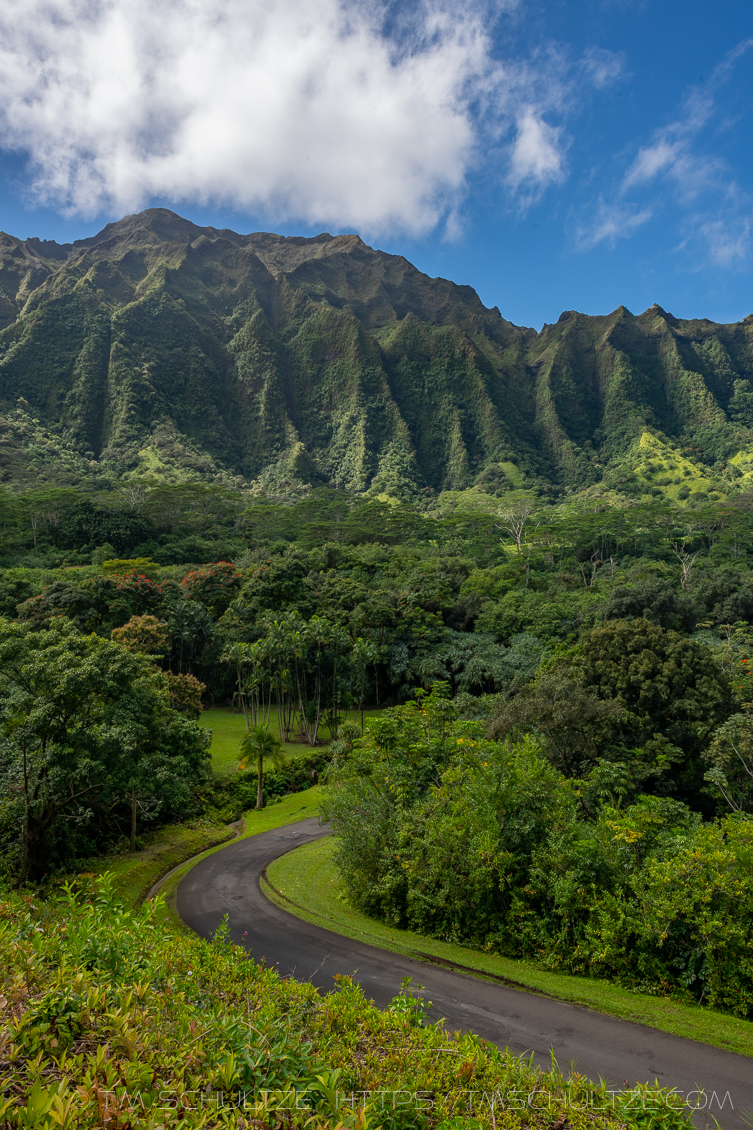 A text message:  "Thanks for your <redacted> order, it's been packed and we've emailed you a receipt.  Track order here. <redacted URL>
Voicemail:  Hi Tracy, this is <redacted> from <redacted> about your grocery delivery order today.  Unfortunately it has been cancelled because we have a global issue.  Our system is down and we don't know when it will be back up so all orders have been cancelled for the day.  Sorry for the inconvenience.  You have a good day, bye."
Not a good day, <redacted>.  I guess we should give Amazon a little more credit for mastering this whole online ordering thing.
Convenience Store Online Order – Success!
Well, some qualifications.  I only used it because the first delivery was for free.  Except, the app only accepted Apple Pay, and I didn't have a credit card attached to it.  So I added my debit card, and it failed.  The only way to validate it was…….by calling (horror face).
Let's Call The Bank First
I call my bank hotline.
"Thank you for banking with us.  Please know that all lines have long wait times.  Are you sure your call is truly important?  Please think of others and only stay on the line for the most urgent issues.  Otherwise, please bank with us online at <redacted URL>…"
I can't do what I need online, so I try to stay on the line.  The line cuts out shortly after.
Strangely, doing my order online allows me to just use my debit card.
Gig Economy Delivery Aggressiveness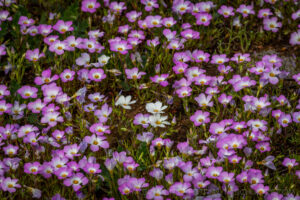 As it turns out, the delivery is through Postmates.  The driver, <redacted>, gets lost.  Calls me and doesn't know which direction he is at.  I finally get him to my parking lot.  Now, I selected the "Leave At Door" option which frankly would be my preference even during non-pandemic times.  But….as it is, you can't stop extroverts from doing extrovert things.
I see him pull up, but I keep working.  Then he comes to the door and I can hear him take the tip.  He rings the doorbell.  Perfect.  Now scram, and I will go get my stuff.  He doesn't scram.  He then rings the doorbell a second time.  I am quite aware the bag is right there dude.  He then goes back to his vehicle, so I think I am good.  Nope.  Back he comes, this time, pounding my living room window.  I am not a fan.
I open the door and tell him, got it, thanks.  Then he tells me, from maybe 6 feet and 1 inch away, "I always like to knock just to make sure people get there stuff1.  Isn't all the stuff going on right now something?  I've gotten a lot more business with Post…."
By this point, I had slammed the door behind me, with a little oompf.  Social distancing means being passive-aggressively rude is the in thing now!  Extroverts will just have to get over it.
Online Grocery Store Attempt # 3 – In Progress!
I figured out the key to ordering delivery with <redacted> is to check each morning and grab the first delivery window you can and lock it in.  But you're not locked in until you check out.  So I just added $30.00 in tuna cans to save my spot.  Now I have 6 days to edit my cart to what I actually need before we see if I have a successful delivery next week.  Wish me luck!
OK, Fine, I Have To Go To The Grocery Store
 Sir, reusable bags are no longer allowed in the store.  Can you please exit the store, put your bags in your vehicle, and bag your groceries when you leave again?
Sir, you are going the wrong way in this aisle (I failed to see the one-way markers).  One-way streets largely fell out of favor in most cities in the 1950s, now they are back in the grocery store!
Same employee says something but her voice is muffled under her cloth bandana that seems to flap open in the air.  Definitely not an N95 respirator.  Of course, I am wearing a Buff that I am practically suffocating through, and I doubt its offering much protection either.
Happy to report that with PRACTICE SOCIAL DISTANCING on the floor every 6 feet, clueless grocery store shoppers still leave their carts in the middle of the aisle, then they linger on one side of it staring blankly at the shelves while their is no room to pass them.  Yes, they then do the tried-and-true:  "Sorry, am I in your way?"  Yes.  You are.
Looks at item.  A sign:  Weekly Special!  1 for $4.99 or 3 for $9.99.  Additional sign:  "Limit 2 per family.  Please think of others and don't buy in bulk."  This was amusing.
Further Proof That Onions Suck!  The only tator tots left in <redacted> were onion tator tots.  People are hoarding every kind of food but nobody wants onion tator tots.  Let's get an onion vaccine as well.
Another fun touch.  Self-checkout is closed.  Self-checkout is introvert shopping nirvana (if you must go at all).  I would rather take the risk of some SARS droplets then have to small talk with the checker……..
Sir, please go to aisle 4.  "Oh wait, sir, please go back, our checker wants to spray down the conveyor belt."  I can't go back, as everybody moved up a 6 foot spot.  Mass confusion.  I am in some level of grocery purgatory.
Checker.  "So, how's your day going?"  I honestly answer I have no idea.  I mean, how do you rate your day anymore?  Other than working from my desk, it's just one groundhog day after another (except Bill Murray had a lot more fun with it).  I give a non-answer answer.  Checker is confused by this.  "Well hopefully your evening is great?"  How is that supposed to happen anyway?  We can't do anything great.  Nice guy, but I can't deal with this extrovert smalltalk.  Embrace the pandemic and just be quiet extroverts!
As I left, a stack of Pepsi 12-packs was arrange in a design.  Blue (traditional) on the outside, and Gold (caffeine-free) on the inside, spelling HOPE.  I almost took a photo of it.  But, I'm just not feeling hope right now.  Nice gesture, but I don't see it.  Maybe in a month.  Or two.  Or 2022.
Jokes Aside – Some Heroes Out There
Just like the rest of the world, really simple things like buying groceries has been turned on it's head.  Supply chains are broken.  Interim measures, including all that damn floor tape, are just a bandaid.  People have hoarded everything, the shelves are hit or miss (although I must say, stock has gotten better recently).
You are constantly walking on eggshells in the store, not sure if you are doing what you are supposed to, and only one coughing moron away from adding yourself to the COVID-19 rolls (Full disclosure:  I strongly suspect I got it much earlier than we knew it was in the United States, with more and more evidence suggesting this was possible.  Get us the damn antibody tests, already).
Yet there are people who are putting their lives on the line to make sure the rest of us have food to eat.  They may not have much choice.  Nobody wants to join the 22 million people who have lost their jobs in the last 30 days.  But they are really risking something by being out there, every day, when all I had to put up with was 30 minutes in the aisles.
As somebody mentioned on my Photo Club's Zoom Happy Hour last night, these people are heroes right up there with our medical professionals, first responders, and law enforcement.
As of this post, my community only has about 0.38 cases per 1,000 people, one of the lowest rates in San Diego County.  But all it takes is one person to change that, and the people in our eating and grocery establishments are likely to be the early recipients.  What they are doing is not to be taken for granted.
So, in light of all these ordering shenanigans, I will join many others by telling everybody who's diligently keeping the shelves stocked, THANK YOU.
Another Ordering Success
I pulled up to the Del Taco drive-thru.  Placed my order.  Pull up.  They already know to give me 3 mild sauce packets.  I go home.  The Chili Cheese Fries were perfect, as always.  Blissful food coma.
Another lesson, just eat Del Taco for every meal!
Look At Some Images – I Sure Miss The Lagunas
Laguna Mountains Portfolio Gallery
T.M. Schultze is a San Diego-based photographer, traveller, and writer. He writes, photographs, and draws things of the outdoors that have inspired humans for thousands of years. He co-authored the Photographer's Guide to Joshua Tree Park which can be purchased here.