In this post, I will show 5 images I created during a Saturday morning at San Diego's beautiful Windansea Beach.
Morning Windansea
This was my first Windansea visit in 2 years – that is definitely one way to realize just how long the pandemic has lasted. I have erred on the side of being extra careful, and I have avoided COVID-19 this entire time, so avoiding the crowded places has been good I suppose.
I have long enjoyed mornings on the coast.  Everybody makes sunset photos here, making for an incredibly tired location.  But the morning doesn't have a lot of people around, parking is easy, and I have space without people jumping into frame.  It is quite peaceful.
This time of year, the onshore flow from our coastal marine layer is the norm (current heat wave notwithstanding), and I like to time the mornings when the clouds just begin to dissipate.  I was a little late on this morning, but I still enjoyed being out.
I took a number of angles in one area.  I can get a little "formulaic" in my compositions so I decided to try a few other things.  Because I haven't done any other photography this month, one of these just might end up my Photo of the Month.  I guess you will know this weekend.
As always, thank you for reading, and I hope you enjoy the images.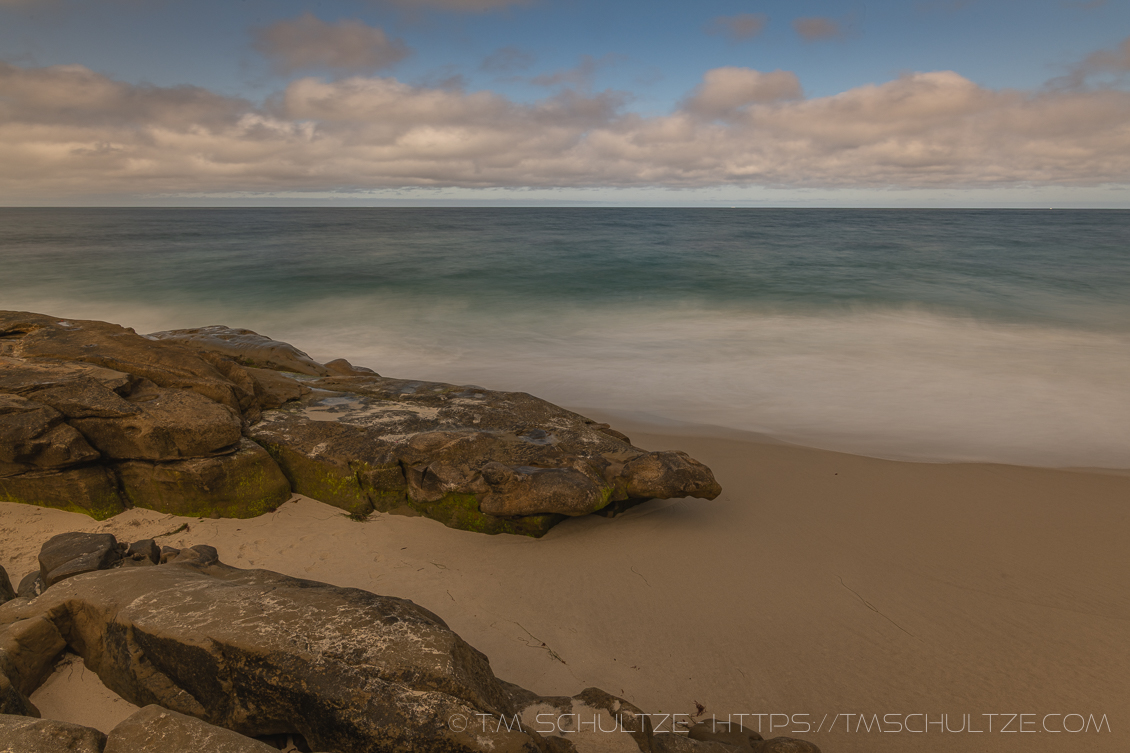 Further Viewing
T.M. Schultze Fine Art America Print-On-Demand Store
T.M. Schultze is a San Diego-based photographer, traveller, and writer. He writes, photographs, and draws things of the outdoors that have inspired humans for thousands of years. He co-authored the Photographer's Guide to Joshua Tree Park which can be purchased here.