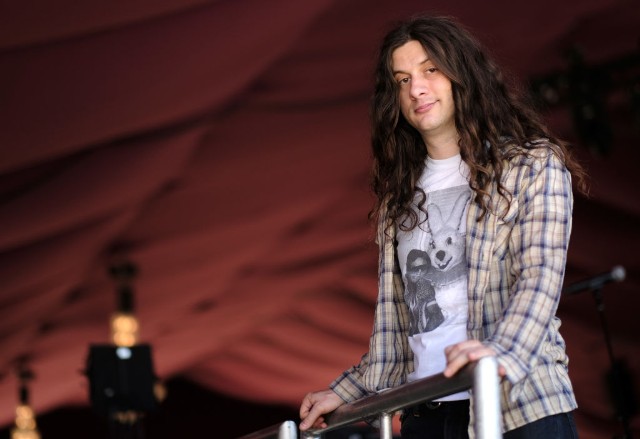 Note:  My 2018 Track Selections Are At The Bottom Of The Post – but please read the entire thing!
Music is a bigger part of my life than I often realize.  Whether I am in rush hour, walking, at the gym, or just doing chores around the house, I have a soundtrack that is with me every minute.  Because of that, one of my blogging traditions has been a review of the music that affected me the most in any year.
In 2018, I purchased a total of 266 tracks from CD purchases, downloads that came with vinyl purchases, singles from Bandcamp, and a couple mixtapes. I only stream music from Spotify occasionally because artists are woefully underpaid under that model.  If a track proves to be worthy of additional listens, I want to buy that track.
Like many people, I have an expansive taste in music.  I have often said I have everything from "Mozart to Slayer."  While this is true, I have found my key interests have narrowed in mid-life.  These days, I most often identify with Indie Rock, some light electronica, with the occasional dose of hip-hop thrown in.  You will find my list will lean heavy on Indie Rock.
If you want a look at a good friend's list of favorites, with a focus on folk and Americana, see Jeff Hubbard's review of his favorite music in 2018.
Getting Into Vinyl
2018 was also the year I finally sat down and bought my first real turntable.  No, its not a Technics high-end system, but my Audio Technica belt-driven model has turned out to be a great first model.
So why did I start buying vinyl?  I owned some collector's editions already from Thom Yorke, Radiohead, Nine Inch Nails, and others.  I also realized that after collecting over 1,000 CDs that filled a rack taller than me, the physical media wasn't worth much except for a couple rare albums.
In addition, I did want the experience of listening "the old way."  I have found that when I put a record on my turntable, I spend much more time sitting and listening intently.  Music on my iPhone, computer, or CDs was listened to more as background music.
Many people talk about the difference in sound listening to vinyl.  I suspect this is usually placebo.  However, I do feel that I can tell the different in dynamic range.  Quiet sounds on a record sound quiet.  I feel like many of those sounds are clipped in the way that CD or digital recordings are created (an MP3, of course, is a lossy format).  Most of the new vinyl I have purchased is now in 180 gram quality, so they sound excellent on my M-Audio monitors in my living room.
One other positive is that many record companies are including MP3 downloads with your vinyl purchases which is quite nice.  Metallica, vinyl from Bandcamp, and from venerable labels like Subpop are value-adding the electronic files with the physical media.  This is great.
The one downside is that the record companies are well aware that vinyl has entered it's retro-golden age and are pricing accordingly.  Some of the single LP prices are ridiculous, but since the format is hot, they're going to keep trying to get away with $ 24.99 a record.
New Releases From Old Favorites
Many of my old favorites released albums this year.  Unfortunately, most of their releases did not affect me the way some of the old albums.  Some of these artists included:  Nine Inch Nails (Bad Witch), Jack White (Boarding House Reach), Interpol (Marauder), Arctic Monkeys (Tranquility Base Hotel & Casino), The Decemberists (I'll Be Your Girl), A Perfect Circle (Eat The Elephant), Spiritualized (And Nothing Hurt), Mark Kozelek (Eponymous), The Prodigy (No Tourists), Jon Hopkins (Singularity).
The Music Economy
I have thought a lot about the economy of music the past few years.  Streaming has become ubiquitous, but I am not sure it's healthy for the industry as a whole.
Established artists from decades past can (and have) been working the Casino circuit year after year.  They can pretty much mint money without having to record.
A small group of artists get all the attention, especially when they figure out how to manipulate the Billboard rankings by gaming Spotify plays (as Drake did with his Scorpion album).  Even with that attention, artists have been calling attention to just how little financial impact they're getting from streaming.  Taylor Swift famously pulled her music from Spotify entirely (she eventually reversed that decision).
Earlier this year, I got an email from Jonathan Meiburg, lead singer and writer for one of the greatest indie rock bands out there, Shearwater, out of Austin.  They are a top-notch band, hailing out of one of the 3 or 4 best cities for music in the United States, and they are having trouble make ends meet or get a new label deal.  He also mentioned only once making a little over $20k in any year he's been in music.
The shocking part was his mention that touring is not making him money, rather, it's a challenge to break even.  I always assumed that tours (large and small) made the artists a lot of money.  It seems that if you are not an established or large artist, your options are limited.
His next album will be crowd-funded, and I am happy he said his band would not end without a fight.  I am going to make an end-of-year donation, and I will definitely support the next record.  But it really made me sad and concerned for the future of music if our independent artists have few options to make a living.  There will be a lot of music and talent lost in the decades to come.  If you love an artist, I would recommend everybody invest more to help them continue their work.
Honorable Mentions
Just a few, including the Cottage Industries 8 album from Neo Oujia.  It just came out too late in the year for me to play it enough to end up in my final lists.  The Cottage Industries albums always feature some nice and beautiful chill-out electronica.
I also know many of my friends aren't into hip hop, but I also wanted to call attention to another great Logic album:  YSIV.  The tracks didn't make the list but Everybody Dies is an excellent track and it was amazing he got the entire living Wu-Tang Clan together for a single track.  Magnificent.
The List
Many end-of-year lists are done by album, but I have always preferred to focus on the tracks that have the most meaning to me.  To make it easier, I have embedded Youtube videos for each of my 2018 favorites.
I will include a few notes with each track, but here comes the music!
Kurt Vile – Bassackwards
Kurt Vile, formerly of The War On Drugs and a pretty accomplished solo artist at this point, wrote his best album in 2018:  Bottle It In.  Kurt isn't a lyrical master, but his simple and down-to-Earth lyrics are a great fit with his style of indie rock.  I love this track.
---
Thom Yorke – Suspirium
I've spent much of my life listening to this guy sing and play in my favorite band of all-time.  I have appreciated his solo work (and Atoms for Peace) while impatiently waiting for him to get working on the next Radiohead album.
This was Thom's first musical score, and its beautiful and haunting.  Perfect for a horror movie.  This track is sublime.

---
Father John Misty – Just Dumb Enough To Try
Josh Tillman is a lyrical master.  He's also a challenging personality and sometimes, I have felt he's been playing a character named Father John Misty (ala Stephen Colbert).  Alas, this album pulled back on the wide scope of Pure Comedy and the result is much more pleasing.  The lyrics in this song also reminded me of much of my life!
---
Maribou State – Turnmills
This group was a great find via KEXP.  Beautiful song.
---
Loma – Sundogs
LOMA was a recommendation from my friend Alex.  We were both fans of Shearwater, the band fronted by Jonathan Meiburg.  He joined forces with Emily Cross and Dan Duszinsky from Cross Record.  This is a spectacular album:  the lead single might be the weakest track on the record.  Unfortunately, this group may be a one-album effort as Emily and Dan divorced during the recording.  I sure hope they find a way to make another record someday, but in the meantime, looking forward to Jonathan's next Shearwater album.
Update:  LOMA just announced today on their Twitter account they are working on a new album.  Fantastic news!
---
Moaning – Tired
Moaning is another Sub Pop artist from Seattle.  Great song.  I'd like to see more work from them in the next few years.
---
Damien Jurado – Allocate
Damien is one of the best indie rock artists from Seattle and again, a KEXP favorite.  The entire album is good, but I love this track in particular.
---
Jim James – No Secrets
Jim James has done so much for indie and folk rock, and it's great that he is still extremely productive with My Morning Jacket and as a solo artist.  This is my favorite from his latest album and I look forward to hearing more from him in the future.  I sure would love to attend Newport someday.
---
James Blake – Don't Miss It
It's important to never write off an artist.  I never thought I would listen to a James Blake track and be spellbound, but here I am.  Great song, great lyrics, and I've been thinking about it every since I bought the track.
---
The Autumn Stones – Mandatory Love
Very catchy track.  Might be a little pop, which is sometimes a guilty pleasure.  I need to listen to more from this band.  They even have a minor horn section (and not the annoying Chicago kind of horn section).
---
Altin Gun – Sad Olup Gulmedim/Cemalim
There is so much great music being made world-wide.  Thank you to KEXP for playing this 2-track masterpiece on their podcast.  Because the 2-track sequence wasn't available on Youtube as a studio recording, I am including their excellent performance in the KEXP studios.
---
Beach House – Dark Spring
I haven't listed to a lot of Beach House in the past.  This one got a lot of promotion from NPR's All Songs Considered podcast and its another beautiful song.  Months after buying, I still love the track.
---
Exitmusic – I'll Never Know
I end this post with another musical divorce.  Devon and Aleksa have gone their separate aways, again during the recording of what seems likely to be their final album.  They're named after a song on one of my favorite albums of all time, but its hard to not be a little sad that this little band will not be making this beautiful but sad music anymore.
T.M. Schultze is a San Diego-based photographer, traveller, and writer. He writes, photographs, and draws things of the outdoors that have inspired humans for thousands of years. He co-authored the Photographer's Guide to Joshua Tree Park which can be purchased here.