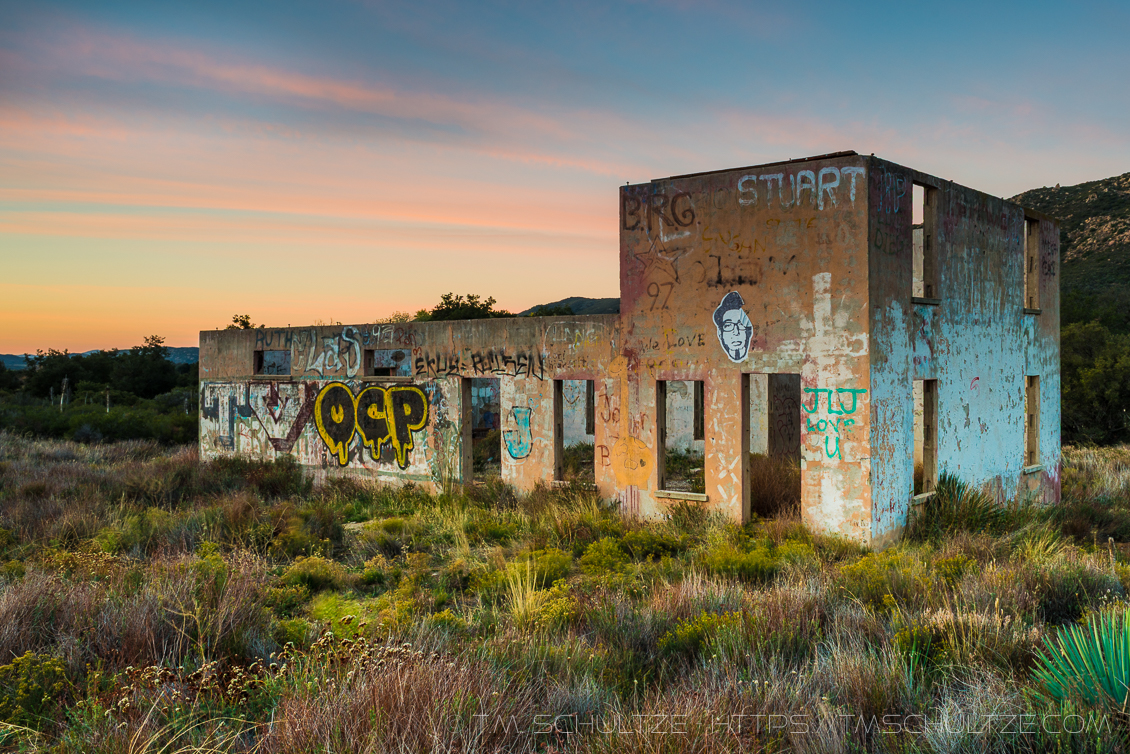 The Buckman Springs Bottling Plant was the business of Amos Buckman, the namesake of Buckman Springs in San Diego's East County.
The bottling plant has been left to ruins and is easily accessible off Old Highway 80. It should be noted, however, that the bottling plant is technically on private property. Time spent inside the bottling plant could be considered trespassing if the owner asserted that right.
Although people like me do photograph the graffiti left on the decaying building, it is not really considered to be in good taste.