07/30/1915 – 10/02/1985
Relation To Me: Maternal Great-Grandfather
Father: Eddie Erwin Davidson (1889 – 1969)
Mother: Elizabeth Hagen Davidson (1889 – 1918)
Spouse: Lorraine Mildred Lewis Davidson (1921 – 2002)
Daughter: Jean Lorraine Davidson House
Son: Robert Eddy Davidson (1942 – 1942)
Daughter: Carol Davidson Bush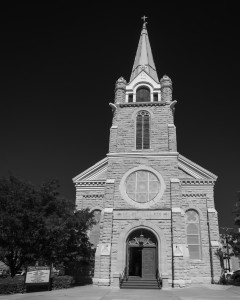 Robert Davidson was born July 30, 1915, in Colorado. He was baptized in 1915 at the Holy Trinidad Catholic Church in Trinidad, Colorado. His family lived in a nearby ranching settlement called Boncarbo, Colorado.
At this time, the area had been primarily a mining region for 40 years. Just before he was born, the Ludlow Massacre occurred just North of Trinidad when 1,200 striking mine workers were attacked by guards. That ine was owned by the son of one John D. Rockefeller.
Luckily, it seems the family primarily worked in the ranching and timber industries, avoiding the tensions and incidents native to Colorado's mining history.
His Mother, Elizabeth Hagen (born 1889), died in 1918 during the Spanish Flu Pandemic. He was primarily raised by his Grandparents when his Father Eddie (born 1889) worked in the timber industry.
He later met and married Lorraine Lewis (my Great Grandmother) in September 25, 1938.
He served in the United States Army from 1943 to 1947 during World War II. In 1946, he served in Inchon (Incheon), Korea. I would like to know where else he served during that time.
He worked primarily in the timber industry. As a result, the Davidson family was often on the move as work was available. This included living in places such as Grass Valley, South Gate, Flagstaff, and Mentone (among other places).
He was not tall but was known as a well-built and imposing figure. I remember as a child marveling at the size of his arms, obviously built from his life felling and hauling trees.
When I was a child, I enjoyed visiting his home in Mentone, California. When we visited, my Brother and I knew that also meant we were going to get have a soda.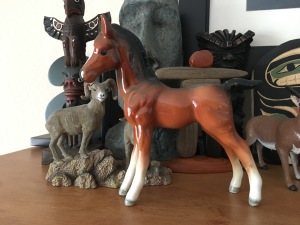 When he was in hospice in 1985, I got him a gift of a quarter-horse figurine (I seem to remember it being a Pic N' Save). After he passed away, it stayed in a windowsill of their family home. After my Great-Grandmother passed away in 2002, I was given the figurine and it is one of the most important family heirlooms I have.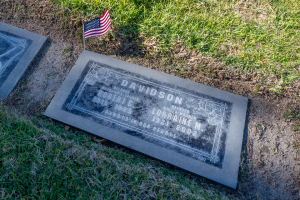 He is buried at Montecito Memorial Park and Mortuary in Colton California. He is buried next to his Father and with his wife in Area Olive, plot 482-2.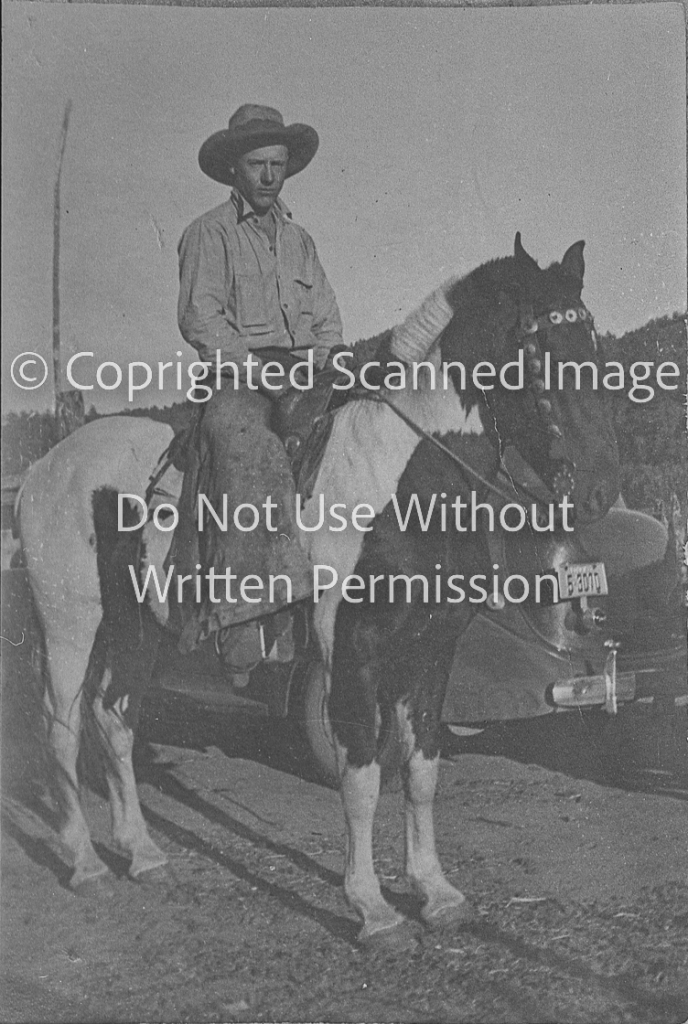 Images