Project Home | San Diego to La Mesa | La Mesa to Alpine | Alpine to Crestwood | Crestwood to Ocotillo | Ocotillo to Yuma | Landmarks
From Crestwood in the Campo Indian Reservation, Old Highway 80 veers south of present-day Interstate 8 heading towards Jacumba Hot Springs.
Jacumba Railway Bridge
Original 1917 Track
C Block Marker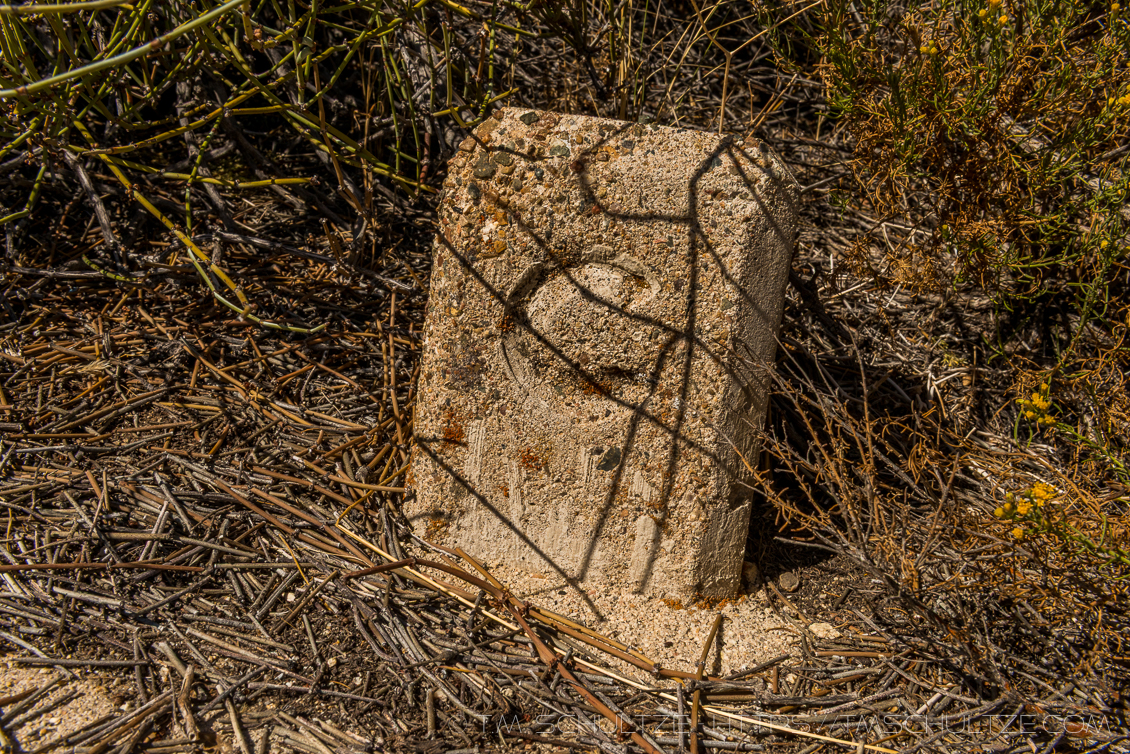 Jacumba Hot Springs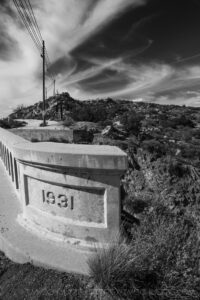 From Jacumba, Old Highway 80 heads closer to present-day Interstate 8 near the Desert View tower. Much of the original highway was removed when the Interstate 8 grade into Mountain Springs was built. The highway in Mountain Springs has two tracks, an original as well as a rebuilt segment, which can be easily viewed from Interstate 8. This section is now private property, so photographing this section would be trespassing.
Mountain Springs
If you exit at the Mountain Springs and Interstate 8 interchange, you can view segments on both sides. Turn right, and you can view the two segements and photograph them up to the private property fence. Turn left and in between the west-bound and east-bound lanes, you can see the highway as it descends to the desert. Interstate 8 surrounds this section on both sides. West-bound traffic follows Devils Canyon, which was not used by Highway 80. East-bound traffic follows Myer Creek Canyon, which Highway 80 used to reach Ocotillo.
Interstate 8 was cut in where Highway 80 ends at a cliff. Most of this section to the Millers Garage area West of Ocotillo is a broken segment. While Interstate 8 takes a large cut through the canyon, Highway 80 followed the canyon contours. Thus, in several sections, you can see old broken segments up and down the canyon as you descend the Interstate.